Eastern Michigan University Department of Teacher Education Scholarship in Honor of Dr. Mary Bigler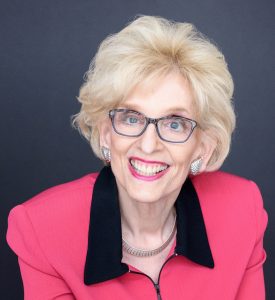 Scholarship is to be initially awarded for the fall 2020 to assist an undergraduate or graduate student enrolled in a teacher education program at Eastern Michigan University.
Dr. Mary Bigler is an award-winning professor in the Department of Teacher Education at Eastern Michigan University where she teaches undergraduate and graduate literacy courses. She has been teaching, speaking, writing, and inspiring for more than forty years.
From pre-school teacher to college professor, in classrooms and lecture halls throughout the United States, Africa and Europe, Mary has spent her life promoting literacy, advocating for children and celebrating the joys of teaching, learning and leading. She has shared the podium with such notables as Jesse Jackson, Zig Zigler, and Goldie Hawn, speaking to groups as diverse as arson investigators and the Red Hat Society.
Dr. Bigler is a past president of the Michigan Reading Association, appears in Who's Who of American Women, and is the author of the highly-acclaimed book Mary Bigler's Lessons Learned.
She holds the prestigious Distinguished Teaching Award from Eastern Michigan University and the Outstanding Faculty Award from the Eastern Michigan University Alumni Association.
Wayne State University College of Education Scholarship in Honor of Dr. Jacqueline Tilles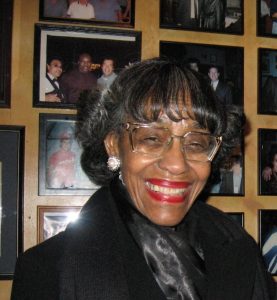 $2,500 donated annually in 2016, 2017 and 2018 to assist an undergraduate or graduate student enrolled in a teacher education program at Wayne State University. In 2019 and continuing, LLF Michigan continued to fund this scholarship through a combination of donor contributions and LLF Michigan funds.

Eight students have received scholarships through spring 2020.

Part-time or full-time student receives assistance with tuition and other educational expenses
Dr. Jacqueline Tilles retired in 2015 from Wayne State University where she was an Associate Professor of Reading, Language and Literature. She served for 45 years at WSU in the Teacher Education Division (TED). She continues to be well-known and respected as a teacher, mentor, and advisor to hundreds of students. Dr. Tilles is described as a "teacher's teacher, helping her students to understand literature and how to engage students to appreciate a wide range of works, especially literature representing various ethnic groups.
Prior to WSU, she was on the faculty of Hunter College and previously served as a teacher in the Detroit Public Schools. She served as an educator for 56 years.
Dr. Tilles received the WSU Excellence in Teaching Award-College of Education and the Michigan Reading Association Educator of the Year Award.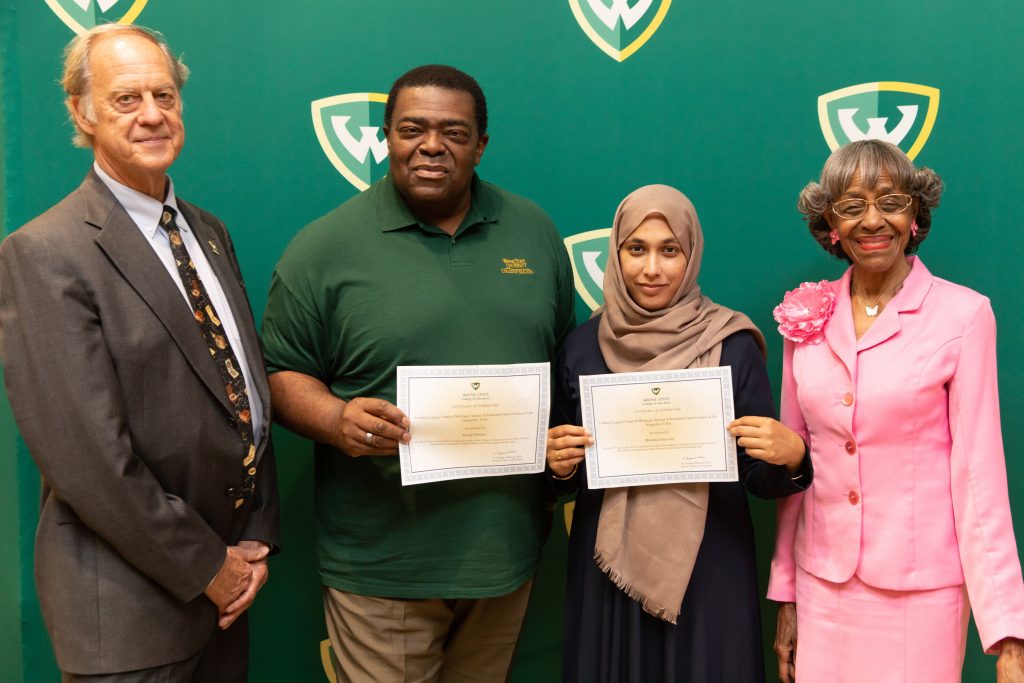 Spotlight Award – June 2019 Wayne State University College of Education Scholarship Reception. Pictured below, from left to right: Dean Whitman, College of Education, Andrew Pearce, Leticia Kelly, Dr. Jacqueline Tilles.
First WSU scholarship recipient from LLF Michigan in 2016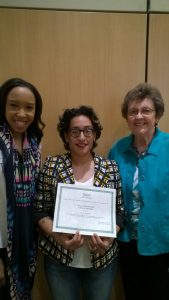 Contributions to LLF Michigan accepted throughout the year to a temporarily restricted fund and transferred annually on March 1 to the WSU Foundation-College of Education.